Cool Fonts Text Generator
Cool Text Fonts are generated by the font generator of a variety of 'cool' font styles for the users. Actually, the stylish fonts include the old English language and the more specialized it. As there are many character numbers allotted to the symbols and emojis so same as here the Unicode characters are given to the ''Cool'' text fonts. As many of the active social media users often search for cool fonts for their text. But in actual you know that the font which is shown to you is not the font but it is a bunch of symbols for your text to change its font style.
Unicode has about 100,000 symbols standardly defined for it. So the styles represented to you on your keyboard are not enough there are a lot of other symbols also available.
Cool Text Generator: Copy and Paste
It is very easy to use this generator. You just have to copy the desired text to be changed or modified and then paste it into the search bar of the generator. Wait for a while and the input text will be converted to many of the cool and amazing fonts for you to select. Then you have to select one of the listed fonts and then it will automatically be copied. Then you can easily paste the copied cool font style to any of the social media platforms.
How Does our Cool Fonts Generator Works?
Our Fonts generator works very simply and there are very easy steps involved in the complete transformation process of normal text to modern text. The step by step procedure is as mentioned below:
01

First of all, copy the desired text to be changed and modified into the cool words by the generator.

02

Then paste the copied normal text in the search bar of the cool fonts generator.

03

Wait for a while until a list of many different cool letters is shown on the screen for you to select.

04

Then scroll all the list of available cool fonts.

05

Select one of the available font styles according to your choice.

06

Wait for some seconds, until the selected font is copied for further procedure.

07

So the selected font style will automatically be copied to your device.

08

Now the selected font style is ready to paste anywhere you want on any of the most popular social media networking platforms.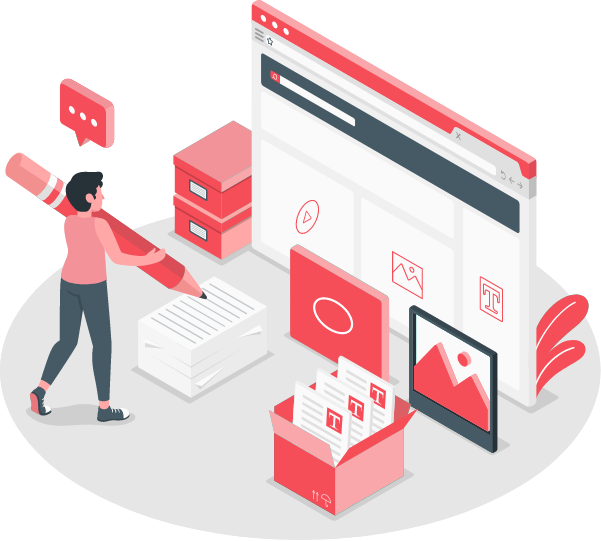 Cool lettering supports more than 50+ social media platforms
Our cool word generator is applicable on every social media platform almost more than 50+ social networking platforms are supported by the generator. The platforms include Twitter, Facebook, Instagram, YouTube, Dailymotion, Quora, Pinterest, and many other big platforms used by active social media users.
What is Unicode?
Unicode is the International System for the computer to understand the input provided in the form of alphabets. As we know that computer does not understand the language in which we write. It always has its specific way of understanding the input provided by us. It follows the Binary system the zero and one (0 & 1). Similarly, it uses some codes or numbers as 0s and 1s for the alphabets we write as input. These specified codes or character numbers are known as the Unicode character numbers. For example, the computer understands the uppercase alphabet 'W' in the form of 00000000000000000000000001101011 and the lowercase alphabet 'k' in the form of 00000000000000000000000001101011. There were also many ways discovered before the International System of Unicode character numbers but they were not so effective. The transfer of the data from one system to another was quite difficult. But Unicode character numbers make it very convenient to transfer characters, cool text, cool words, and many more on different operating systems, search engines, and smartphones.
Fonts, Emojis, and Symbols
Cool font generator converts your simple text into an unlimited variety of very cute and stylish text fonts by adding some symbols and many other characters to your simple text. The cool letter generator allows you by generating different cool Unicode letters, cool symbols, cool fonts, cool emojis along different fonts. This tool generates many ''Cool and Stylish'' fonts for the users. This website is working on the many other advanced and latest text styles to be generated in the future.
The sky's limit ideas are here behind the usage of the Cool text during a conversation for having an impressive impression on the audience of the social media celebrities. Some most common ideas are discussed below:
To be prominent in your circle while using social media.
To have fun and memorable activities on social networking platforms.
To decorate your invitation cards either for the marriage ceremony, birthday celebration, or any other ceremony.
To impress lots of your followers just by your unique styles of posting and using cool letters which attract them the most.
To attract traffic on your YouTube channel by creating impressive thumbnails having stylish text on them.
You can use these cool lettering words in your emails too.
Benefits of using Cool Fonts instead of normal text
Increasing followers on Social media platforms:
The use of these cool words makes you prominent and unique in the crowd of celebrities so you can have more followers on social media platforms like Facebook, Instagram, YouTube, Twitter, Dailymotion, Quora, and many others.
Making an attractive profile:
By using this generator you can make your profile different from others and it will stand out from a lot of such profiles and you will be prominent.
For brand recognition:
You can use some specific cool letters for representing your brand in the online world so it will result in more attention of the audience towards your brand.
Frequently Asked Questions
1.

You can use any of the social media platforms to apply the cool word fonts to make your text attractive and unique.
2.

Yes, this tool is perfectly free and is easily available on the internet for its users. It is handy and funny you just have to copy and paste the stylish fonts and have an impressive effect on your social circle.
3.

If you are thinking about how it works. So don't worry it is very easy to use with a simple working procedure. This tool actually converts the normal text you write in the search bar to some unique and stylish fonts that have enlisted all of them on screen.
4.

There are many reasons to use Cool words in your text it makes your text attractive and by using them you can attract most of the audience on social media platforms. The need to use these cool fonts may vary from person to person.
5.

This computer software is perfectly mobile-friendly. You can easily use it on your smartphone (Android or iPhone).