Fonts Generator
₣𝔬𝕟Ŧ ⓖєⓝέ𝓡ค𝕋ᗝᖇ is an online free tool that quickly transforms 乙生花 simple text into a (っ◔◡◔)っ ❤️ unique ❤️ and Ş𝓉Y𝓁𝓲ⓢ𝔥 letters in seconds. To make your conversation more sensational ₵Ø₱Ɏ ₳₦Đ ₱₳₴₮Ɇ words from here.
Font Generator:
A font generator is a type of computer software used to convert simple text to a stylish font like symbols, signs, Unicode letters, and numbers. Which are mostly used in all types of social media websites like Instagram, Facebook, Twitter, and others. It is also used by web designers who want to use rare fonts in their websites. It converts simple text to stylish fonts such as calligraphy fonts, tattoo fonts, cursive fonts, web script fonts, and more. Basically, there are some tools that help to generate cool Unicode fancy letters, text symbols, stylish fonts, fancy fonts, emojis with different sans-serif, serif font styles.
Text Generator: Font Copy and Paste:
It is very simple. You have to just paste your normal text into the input box section which is on the top. It automatically generates a list of many different stylish texts, emojis, Unicode letters, and symbols. Now if you want to copy then simply click on them. It is spontaneously copied into your system. Now you can paste them wherever you want just like a normal text.
How does our font generator work?
It is super easy to use our text generator by following some steps. Our font generator works by converting the simple text into a fun and unique font. Which you can use wherever you want.
Below are the steps to complete the procedure:
01

First of all, you have to type or paste your text into the word generator input box section.

02

Wait for the letter generator to give a list of different styles.

03

Scroll through all the fonts and choose the one style of text which you like.

04

Click one of them to see it in the visual preview area.

05

Now, if you are happy with it then copy this text style and paste it on Facebook, Twitter, Instagram, and other apps.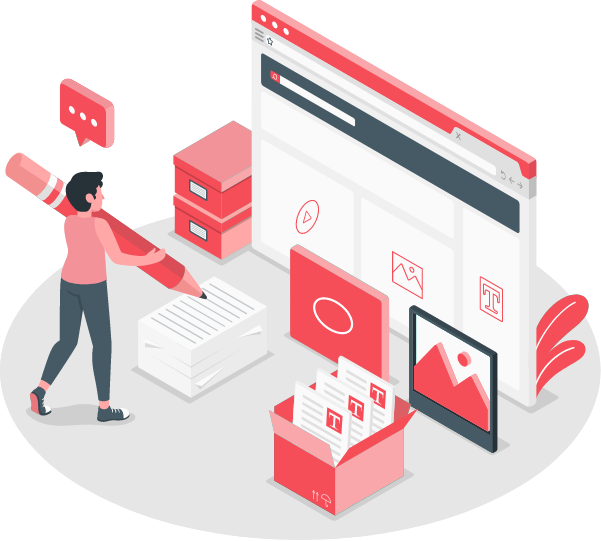 Fonts generator copy and paste Supports More then 50+ Popular Social Media Sites
Different text styles are generated by the text generator consist of calligraphy, unique cursive, web script, and handwriting fonts. You can also choose to add different emojis and symbols too. You can convert standard characters into mathematical alphanumeric symbols. Such characters are used by mathematicians to write equations.
What is Unicode?
Unicode is an internationally accepted standard for recognizing the different characters that we see on computers. Because computers only identify the binary systems (i.e) zeros and ones. So, different characters are assigned some numbers in 0s and 1s format. For example, the capital letter 'A' has a Unicode character number of '65', and a lowercase 'a' has a Unicode character number of '97'. Before the Unicode Standard's formation, there were many different systems. Which are used to assign numbers to the characters. As you might imagine, It is very difficult for computers to share data and text with one another. Nowadays, Unicode makes it very easy to share characters and texts on different smart devices, search engines, operating systems, and more. Unicode is consists of around 137500 characters which helps in sharing symbols and texts through the internet. Unicode uses the same 0s and 1s to mean an uppercase W or a lowercase k. k = 00000000000000000000000001101011 W = 00000000000000000000000001010111
Fonts, emojis, and symbols:
As we already mentioned, the text generator fonts are not actually fonts. Basically, they are symbols with a Unicode value. When you type in your normal text technically the font you see is not actually a font, but a symbol. That's why you can't copy and paste a comic sans text directly. Fonts are a set of graphics that we can apply Unicode glyphs. It is the owner of a website who can dictate the particular font used on a specific site. Emojis work the same as symbols. They have a unique Unicode number that allows you to perform a font generator copy and paste to wherever you want. In such a text generator, the input text is changed to fonts in which text symbols and emojis are here too with the text. "It looks like: ⋆ 🎀 𝐹🍑𝓃𝓉 𝒢𝑒𝓃𝑒𝓇𝒶𝓉🌸𝓇🎀"
Ideas to use generated font:
"The sky's the limit" when it comes to generating the fonts. There are some ideas to make a start:
With a unique Instagram bio just impress your followers.
For your web-based game use it as a cool nickname
Send fascinating text messages to your family and friends
Make fun and exciting description or headline of your youtube video
Get caught on online platforms like Quora, Discord, or Reddit
With a cursive-style generated fon create your digital signature Design wedding invitations
And you can use these unique fonts in your email
You can also use a special font for your wifi network.
Frequently Asked Question
There are some common questions that are asked by users of letter generators. We try our best to answer all the questions so that our users of all ages get the maximum possible help.
1.

Word Generator is a type of computer software. It is used to convert normal text font to stylish fonts like Unicode letters, numbers, symbols, emojis, and characters. We can use them on Facebook, Instagram, Twitter. It is also used by web designers.
2.

It is very simple to add a fancy font to your Instagram bio. You have to just copy your desired bio and then paste it on the letter generator's input box section. After a while, a list of different stylish fonts appears. Now select your favorite style of font and then click on it. It is copied in your system and after that paste it on your Instagram bio by opening the app.
3.

The text generator uses the most specific pattern of Unicode characters to generate a cool fancy and versatile font style. It is supported by all significant devices without any extra effort.
4.

Of course, you can generate stylish fonts for your Twitter by using the font generator. We use Unicode and created a stylish font with various tools which are majorly supported by Twitter. You have to just enter your text then choose your favorite style of font. Then click on it to copy and after that paste it on tweets, messages, or replies.