Font Generator
Font Generator is an online free tool where you can quickly transform simple text into (◔◡◔)っ ❤️ unique ❤️ and stylish text or letters in seconds. To make your conversation more sensational, then you can copy and paste fonts from here.
Font Generator
A font generator is a type of online tool used to convert simple text to a stylish font like symbols, signs, Unicode letters, and numbers. Which are mostly used in all types of social media websites like Instagram, Facebook, Twitter, and others. Online Font Generator is also used by web designers who want to use rare fonts on their websites. It converts simple text to stylish fonts such as calligraphy fonts, tattoo fonts, cursive letters, web script fonts, and more.
Basically, there are some tools that help to generate cool Unicode fancy letters, text, symbols, stylish fonts, fancy fonts, emojis with different sans-serif, and serif font styles.
Fonts Copy and Paste:
The commands "Copy and Paste" serve as essential tools for transferring data on a computer. It is very simple. You have to just paste your normal text into the input box section which is on the top. It automatically generates a list of many different stylish texts, emojis, Unicode letters, calligraphy fonts, tattoo fonts, cursive letters, and symbols. Now if you want to copy then simply click on them. It is spontaneously copied into your system. Now you can paste them wherever you want just like a normal text.
All-Purpose
Font Generator
With this powerful and intuitive online text generator, you can easily create incredible-looking fonts for all your projects. Whether you're designing an attractive poster, crafting your website, or just experimenting with typography, the online platform has got you covered. The huge range of styles and customizable features enables you to generate eye-catching fonts that will set your work apart from the rest. So create your own masterpiece fancy fonts or stylish fonts with our Fonts Generator today and unleash your creativity.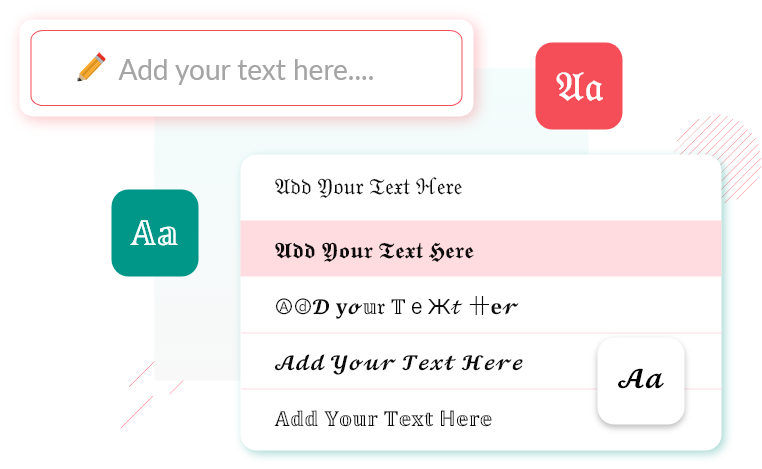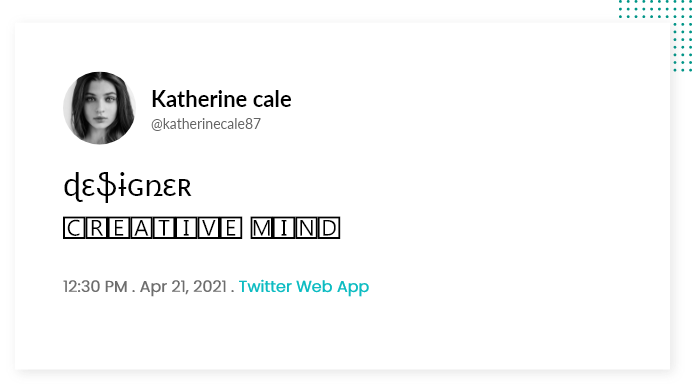 Beautify Text

Instantly

Looking to give an artistic touch to your text? Look no further! Our state-of-the-art word generator provides you with a way to transform your plain and mundane text into a work of art. Simply choose a typeface style from a huge range of fonts, styles, and effects to give your text that extra pop of personality. The appealing and highly attractive fonts beautify your flyers, social media posts, or logos and make them eye-catching.
How does our Online Font Generator work?
It is super easy to use our online text generator by following some steps. The design of this tool is such that it is easily usable by anyone due to its simplicity. Our font maker works by converting simple text into a fun and unique font. Which you can use wherever you want.
Below are the steps to complete the procedure of converting text into unique fonts or symbols:
01

First of all, you have to type or paste your text into our text font changer or word generator input box section.

02

Wait for the letter generator to give a list of different styles.

03

Scroll through all the fonts and choose the one style of text which you like.

04

Click one of them to see it in the visual preview area.

05

Now, if you are happy with it then copy this text style and paste it on Facebook, Twitter, Instagram, and other apps.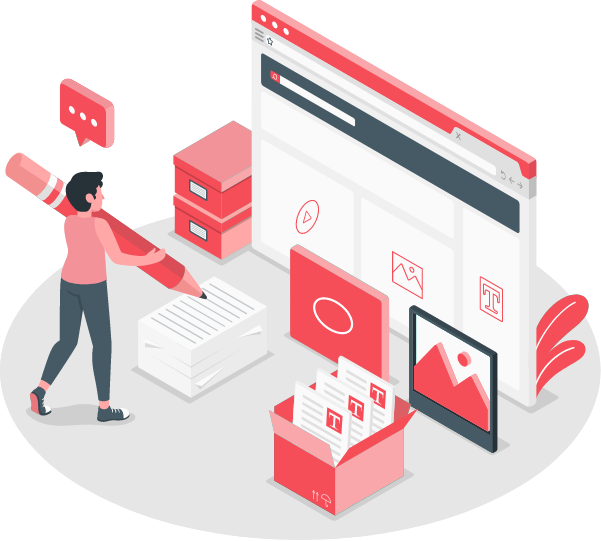 Font Generator Copy and Paste Supports More than 50+ Popular Social Media Sites
Different text styles generated by the text generator consist of calligraphy, unique cursive, web script, and handwriting fonts. You can also choose to add different emojis and symbols too. You can convert standard characters into mathematical alphanumeric symbols. Such characters are used by mathematicians to write equations.
What is Unicode?
Unicode is an internationally accepted standard for recognizing the different characters that we see on computers. Because computers only identify the binary systems (i.e) zeros and ones. So, different characters are assigned some numbers in 0s and 1s format. For example, the capital letter 'A' has a Unicode character number of '65', and a lowercase 'a' has a Unicode character number of '97'. Before the Unicode Standard's formation, there were many different systems. Which are used to assign numbers to the characters. As you might imagine, It is very difficult for computers to share data and text with one another. Nowadays, Unicode makes it very easy to share characters and texts on different smart devices, search engines, operating systems, and more. Unicode consists of around 137500 characters which help in sharing symbols and texts through the internet. Unicode uses the same 0s and 1s to mean an uppercase W or a lowercase k. k = 00000000000000000000000001101011 W = 00000000000000000000000001010111
Fonts, Emojis, and Symbols:
AAs we already mentioned, the text generator fonts are not actually fonts. Basically, they are symbols with a Unicode value. When you type in your normal text technically the font you see is not actually a font, but a symbol. That's why you can't copy and paste a comic sans text directly. Fonts are a set of graphics to which we can apply Unicode glyphs. It is the owner of a website who can dictate the particular font used on a specific site.
Emojis work the same as symbols. They have a unique Unicode number that allows you to perform a font generator copy and paste to wherever you want. In such an online text generator, the input text is changed to fonts in which text symbols and emojis are here too with the text. "It looks like: ⋆ 🎀 🍑𝓃𝓉 𝒢𝑒𝓃𝑒𝒶𝓉🌸𝓇🎀"
Uses of our
Text Generator

Graphic Design
Revolutionize your graphic design projects with the power of our font maker. Whether you're creating a logo, designing a brochure, or working on a website, our fonts generator makes it easy to find the perfect font and customize it to your liking. With intuitive tools and endless possibilities, create unique and striking designs that will grab the attention of your audience.

Social Media
Spice up your feeds with our fonts generator. The huge range of fonts aids you make your posts stand out from the crowd. The exclusive collection of font styles supports you in creating a meme, sharing a quote, or promoting your brand. With a user-friendly interface and instant results, you can create stunning social media posts in just minutes.

Marketing
Take your marketing efforts to the next level and get unimaginable results. Our fancy fonts and stylish fonts are highly valuable for designing promotional materials, advertising campaigns, or branding materials and will certainly make an impact. Our word generator is easy to use and customizable, so you can create designs that truly reflect your brand's personality and style. Give it a try and witness the difference it will make in your marketing efforts.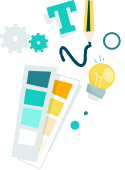 Fun and Playful
Get creative and have some fun with our text generator! Uplift the attraction of a party invitation or meme, or add personality to your text with our fonts. No matter if you desire to go bold and funky or cute and bubbly, our font maker has got you covered. Explore the broad collection of well-designed fonts, choose the one that hits you the most, and let your imagination run wild.
Ideas to use Generated Font:
"The sky's the limit" when it comes to generating the fonts. There are some ideas to make a start:
With a unique Instagram bio just impress your followers.
For your web-based game use it as a cool nickname
Send fascinating text messages to your family and friends
Make a fun and exciting description or headline for your youtube video
Create impressive YouTube video descriptions or headlines by utilizing stylish text.
Get caught on online platforms like Quora, Discord, or Reddit
With a cursive letter or fonts create your digital signature Design wedding invitations
And you can use these unique fonts in your email
You can also use unique or special fonts for your wifi network.
Reason for using this
Font Generator
Customizable Effects
Our font generator offers a premium collection of customizable effects, including shadows, outlines, and gradients. Apply these effects to your text to make it stand out and catch the eyes of your targeted viewers.

User-Friendly Interface
The user-friendly interface of our utility makes it easy to navigate and use. Whether you're a beginner or an experienced designer, our font generator is simple to use and customize.

Vast Range of Fonts
With our font maker online, you'll never run out of options. With a vast range of fonts and styles, you can find the perfect match for your project in no time.
Frequently Asked Questions (FAQ)
There are some common questions that are asked by users of letter generators. We try our best to answer all the questions so that our users of all ages get the maximum possible help.
1.

Fonts Generator is a type of online tool that is used to convert normal text font to stylish fonts like Unicode letters, numbers, symbols, emojis, and characters. We can use them on Facebook, Instagram, and Twitter. There are multiple types of text generators like Fancy text generators, Stylish text generators, and many more but all generators' works are similar. It is also used by web designers.
2.

It is very simple to add a fancy font to your Instagram bio. You have to just copy your desired bio and then paste it on the letter generator's input box section. After a while, a list of different stylish fonts appears. Now select your favorite style of font and then click on it. It is copied into your system and after that paste it on your Instagram bio by opening the app.
3.

The text generator uses the most specific pattern of Unicode characters to generate a cool fancy font and versatile font style. It is supported by all significant devices without any extra effort.
4.

Of course, you can generate stylish or fancy fonts for your social media platforms by using this font maker. We use Unicode and created a stylish font with various tools which are majorly supported by Social Media Platforms. You have to just enter your text and then choose your favorite style of font. Then click on it to copy and after that paste it on Instagram, Twitter, or Facebook.
5.

This fonts generator offers a lot of aesthetic fonts which look stylish, cool, or fancy.